"If you give food to the hungry and satisfy those who are in need, then the darkness around you will turn to the brightness of noon."
Isaiah58:10 
Preparing for our Mission
Praise GOD 600 blankets donated today by my kumareng sister Michelle Torres, now need to divide this to all my children, 200 for balete Batangas mission, 200 for my aeta children in Capas Tarlac, 150 for my aeta children in subic zambales for my mission on sunday with Chrissian Fallerand Merlinda Andre and 50 to my children with cancer at afp hospital with Aida Calagui. On sat with the lollipops and mineral water from my dear fren Ogie Diaz!!! Yahooo thank you LORD!!! ❤️❤️❤️
__________________
Off to visit my sick children at AFP hospital before going to my show tonight at Beats Ave Bar and Restowill surprise them with colorful blankets from tita Michelle Torres lollipops and mineral water from tito Ogie Diaz, coins from our daily tips and a gift from tita Chrissian Faller on her birthday, and tomorrow it's jollibee party ar St francis learning center for my aeta children in zambales from bro stef and cris and mama Merlinda Andre and bro Andre Jay  #happyservants #feededucatechange  #missionbeyondmusic  #feedhungryminds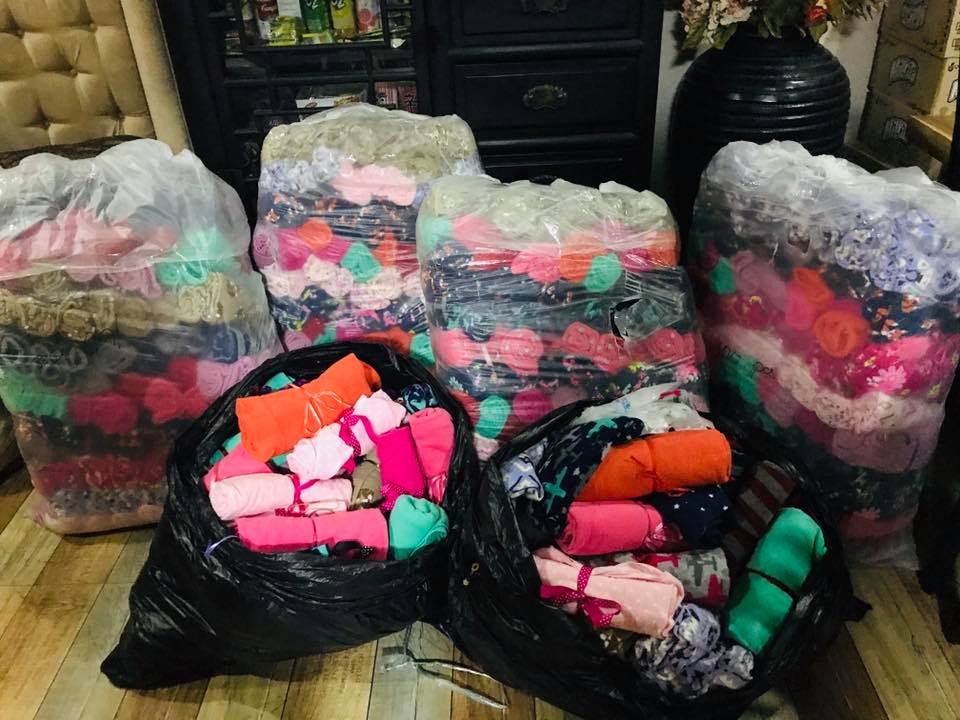 Sorting out used clothing donated by Love Lovel and sis Parizad Dalal-Iranithat can still be used by our Aeta brothers in Capas Tarlac and Balete Batangas on our Christmas missions!
#feedhungrymindsmissions
#missionbeyondmusic
#feededucatechange
#fhmchristmasmissionbagofhope2018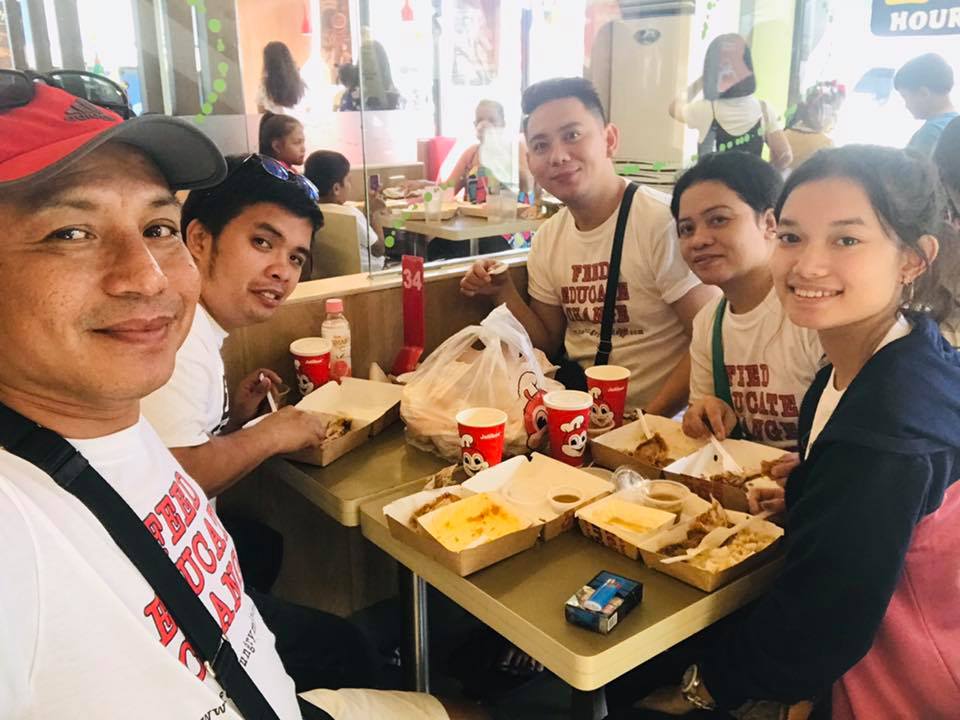 Thank you Jollibee for sponsoring our lunch before our feeding mission in zambales today!!!! Thanks sis and happy birthday 
Chrissian Faller
and bro stef for sharing and celebrating ur birthday with our aeta children!! ❤️❤️❤️
A birthday greeting to @stefchriss21. Heres wishing you the best birthday from the children of St francis learning center for aetas in Mangan Vaka Subic zambales, thank you for sending your love to us on your birthday ? ??????????❤️??? God bless you po Chrissian Faller ?❤️❤️??
Click thumbnail below to enlarge image….
They may not be my biological children, we may not have same skin color but they my children connected with so much love!!i missed them terribly, most of them already grew up under our care, they're the reason why I continue live my life with great purpose, by sending them to school, clothed them, feed them and most importantly we care for them! My aeta children of st francis learning center for aetas in Mangan Vaka Subic zambales!!! U too can be their adopted parents, ask me how!!!
Andre Jay and Merlinda Andre are both certified life changers who have been Fhm" Feed Hungry Minds partners since day one, rain or shine, always ready to lend their hands, share the love and open their arms to the hungry children in the Philippines, thank you for taking your time out on a sunday and spending ur precious time with the aeta Children of st francis learning Center in Mangan Vaka Subic, Zambales God bless you both! ❤️❤️❤️?????? salute!!!
How can i ever thank all of you?
My Beautiful AKA...
A raindrop may seem too small to matter, but a thirsty flower awaits its fall. Never get tired of pouring out kindness.
GOD bless u my beautiful AKA, Dad is so proud of you!!!
We miss you but we will be back...
"You can never be poor as long as you give" lets share a little of us, even if we they're strangers, even if it's not Christmas!!