Bag of Hope
Hoping to bring smiles to my children with cancer and 1000 hungry families this Christmas. Thank you Batangas Association UK, my inaanak Mari Mel Marie Mel and bob, and all my Friends in London and Singapore Alan Koong and friends
#missionbeyondmusic
#feedhungryminds
#feededucatechange
#arpieandthemultivitamins
Our grand repacking day for our yearly noche buena / bag of hope mission!!!!
Repacking starts now…. lets go!
Life after the glittering neon lights!!!! Happy to serve GOD!
Hoping to bless 1,200 families this Christmas – Maraming Salamat po sa inyong lahat!!!!' 2kls rice, milo, coffee, milk, 3 sardines, meat loaf, corned beef, biscuits, slippers, childrens shirt and shorts, 1 new blouse, sugar, noodles amd pancit, magic sarap, small blanket, sugar!!!! And assorted goodies!!!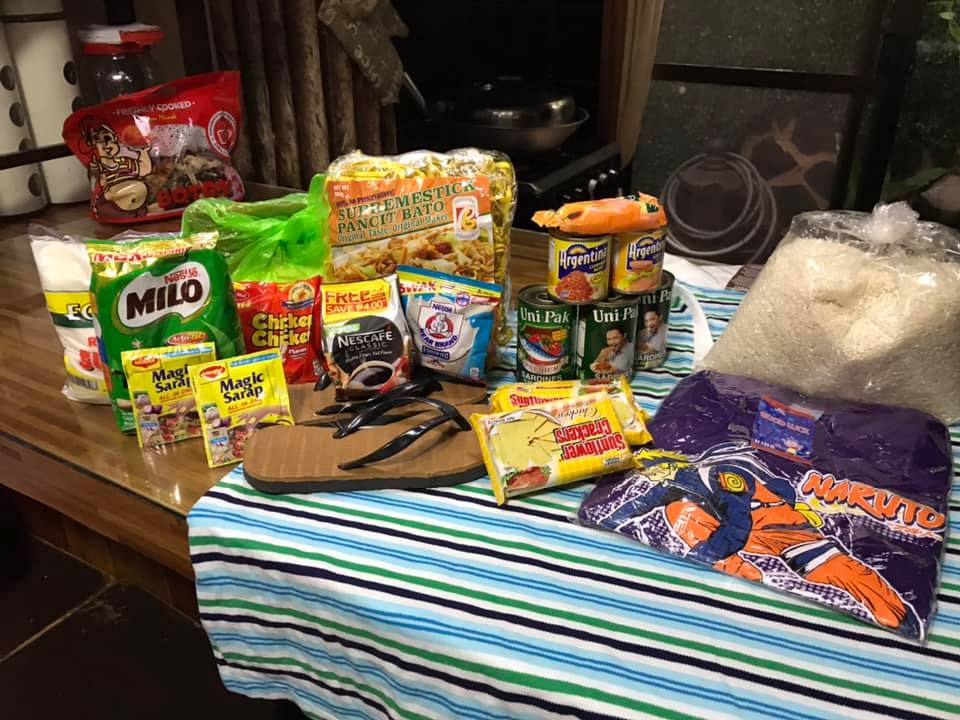 Damit pa lang kami ga bundok na!!! Kelan kaya kami matapos?
Live: repacking is fun!!!! Hoping to bless so. Hungry families this Christmas!
This is what we call team work ❤️ Repacking for Umiray Quezon and Mindoro mission!