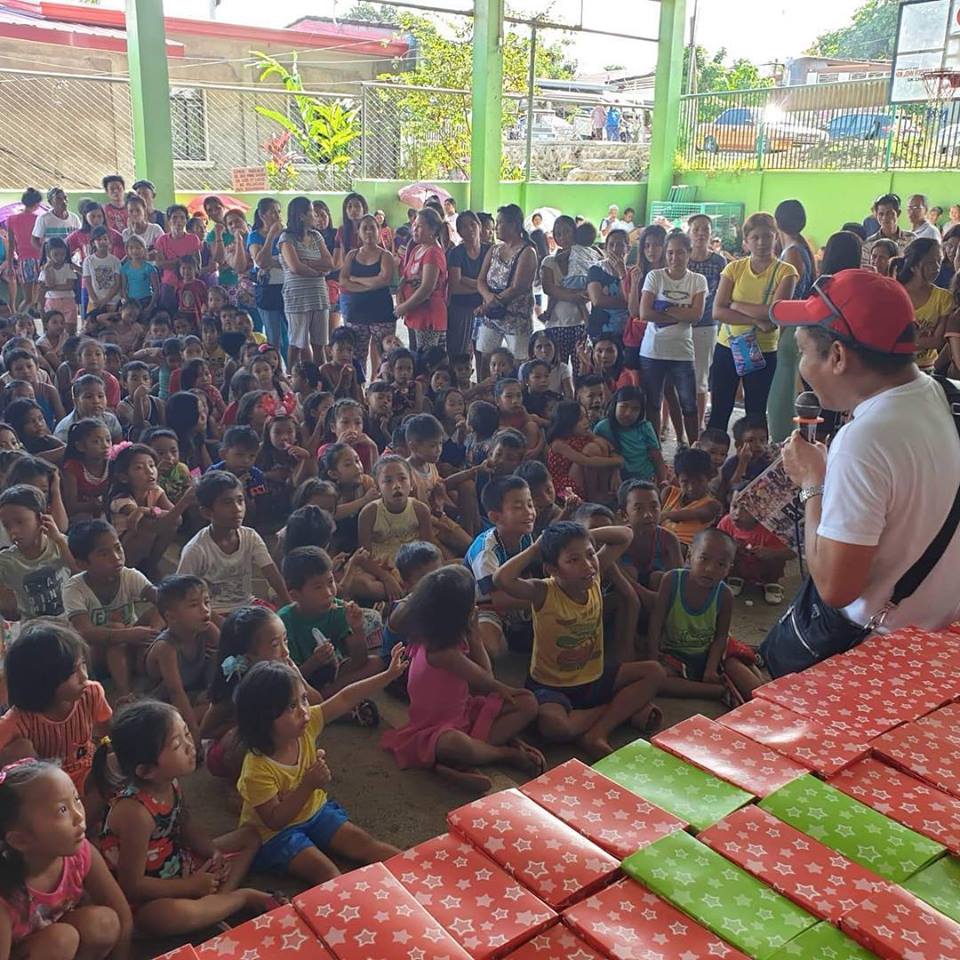 December 26, 2018
I absolutely believe in the power of tithing and giving back. My own experience about all the blessings I've had in my life is that the more I give away, the more that comes back. That is the way life works, and that is the way energy works. Mission accomplished, today because of all the love u shared, from our UK concert, tips on lur nightly performances, corporate event, we were able to feed more than 500 children, 250 families with a noche buena packages, prayed and inspired people and most importantly, inspired people to share and bless someone and pass on God's blessings to the next generation! At brgy Makina, Balete Batangas.
Gratitude unlocks the fullness of life. It turns what we have into enough, and more. It turns denial into acceptance, chaos to order, confusion to clarity. It can turn a meal into a feast, a house into a home, a stranger into a friend.
Thank you very much, Batangas Association UK, Take The Stage, Cora Rodrigo, Corazon Santos, Edmelda Paliza Garcia, Bernadette Depano, Rochelle Uy, Ehud Kremer, Irine Cohen, Dalia Hayes, May Ortega, Ibit Roselyn, Ortiz Abesamis, Doll Castillo, POWER of SIX BAND, Michelle Torres, Grant Gannaban-O'Neill, Rose Galang Abad, Cecille Villacarlos Bunda, Jhon Barican Bunda, Teresita Leus McCarthy, Kevin McCarthy, Chrissian Faller, Hannah Murphy, Alex Palines, Cathy Kaw Lee, Ramon Malabanan Barrion, Cynthia Reyes-Tsui Cheng, Adrineda Geniza, Nora Sison, Richard Yao, Jerry Yap, Gibo Go Lo Imperial, Chona 'judy' Imperial Cortez, Maria Nicolas Andrade, Maribel Hernandez Enhpad, Michelle Russegger, Ernie Concepcion, Roger Fortunado, Lita Miah and many more!
God bless u all!