Morning Prayer
Dear Father in heaven, we turn to you. Hear our longing, hear our hopes, hear our faith! Our future lies in your hands. Free each heart from discouragement and sadness over the many evils of the world. Make us free from earthly things, free yet bound in spirit with you, O God. Help us on our pilgrimage toward eternity. As we walk with you, fill us with hope that the whole world will see the light, for in your light alone can we find fullness of life. Protect us and bless us through your Spirit.🙏

LORD GOD bless us and protect us. LORD GOD ALMIGHTY put an end to the CORONAVIRUS and heal those who are sick with this virus. 🙏🙏🙏
Level up, relief packaging today!!! Lets all bring back poor and hungry people's dignity, by donating and recycling, paper bags, shopping bags, corp. unused or used eco bags, plastic bags etc or isn't it nice if the recipient will receive rice, assorted dried fish and assorted vegetables packed in a branded and signature bags hehehe calling chanel, LV, Hermes, prada.
Thanks @jana deleon villegas for the plastic bags, @themesandmotifs and @frutti_rutti for the sosyal na katsa bags!!! ♥️♥️♥️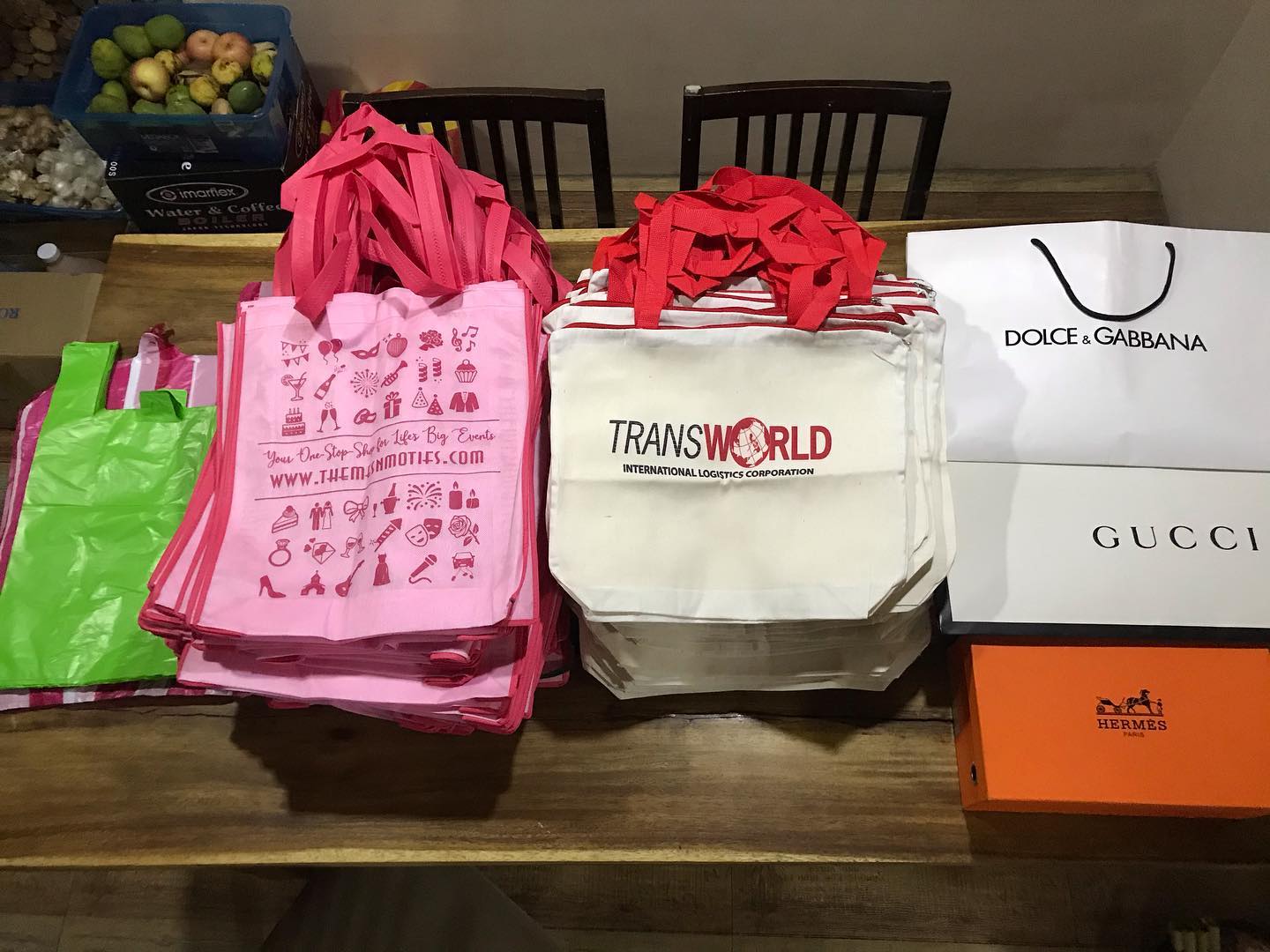 Live at Agapito, Rosario, Pasig City
Relief Mission
15 sacks of rice courtesy of @JMD internation Maraming salamat po manay Jane Smith, GOD bless you po! ♥️
How can we stop feeding and relief missions if the LORD continues to shower us with lots of blessings making us a channel to deliver HIS love to HIS Children, through HIS angels named Cheena Crab and San Francisco friends!
Maraming salamat po! ❤️❤️❤️
Last night i prayed for toiletries, bath soaps, laundry soaps, disinfectants, toothpaste, toothbrushes, shampoo for the patients of National Center for mental Health National Center for Mental Health in Mandaluyong City and the good Lord, answered my prayers through an angel name Cora De Guzman.
Maraming salamat po!!!♥️
Kelan kaya matatapos to?? Luto, repacking, delivery, relief mission feeding!! 😢
Can u imagine the sacrifices of Feed Hungry Minds Library Inc. Volunteers and life changers, i call them covid19 warriors from Paranaque to san Jose de monte Bulacan, feeding every street dwellers, checkpoints, security guards, homeless bystanders, elders, gasoline boys…they never get tired, from preparations to cooking to distribution, long travel no destination every night risking their lives. All they want is a simple prayer of protection so they can serve more hungry people in this crisis!! Thank you Maribel Hernandez, Julie Bernadette Eligado Joey Calpe Magistrado Joseph! Balutin kayu ng banal na dugo ng Panginoon sa inyong pag iikot! Saludo!!! #tatakFHM

Aha!!!! Now alam ko na kung bakit sipag sipag nyong mag pa aroZcaldo sa lugar nayan ha!!!!
Sure po kayo, alin ba talaga masarap yung arozcaldo ba talaga? 😂😂😂
Evening Prayer
Dear Father in heaven, to you we entrust everything, for you have given us life and will call us to resurrection. You will help your children, your people, to reach what you have called them to. Protect your church on earth. Let her soon see your glory. Let her see Jesus Christ intervening in people's lives and destinies until, shaken and trembling, they have to recognize that they should love and honor Jesus alone, to your honor, O Father in heaven. We thank you for all you have given us in your Word, which enables us to become your children and to find your way for us on earth. Bless us and give us the Holy Spirit. Protect us this night. Protect us so that nothing evil can harm us. 🙏

LORD GOD bless us and protect us. LORD GOD ALMIGHTY put an end to the CORONAVIRUS and heal those who are sick with this virus. 🙏

LORD GOD give us all the strength, all the trust, all the focus, all the hope, all the belief and faith that you will deliver us from the crisis that is before us. In the Name of Jesus we pray 🙏🙏🙏