Morning Prayer
Lord our God, we come seeking to find community with you and ask you to keep us in your truth throughout all that occupies us in our daily lives. Keep us from growing confused about truths we have already found through the witness of your Spirit in our hearts. Keep us in your truth so that we can hold firmly to our course on earth under the many hardships and burdens that try to drag us down. Help us to remain steady and to find the path that goes straight ahead, leading us on and on to your final goal.🙏

LORD GOD bless us and protect us. LORD GOD ALMIGHTY put an end to the CORONAVIRUS and heal those who are sick with this virus. 🙏🙏🙏
Noah, his family
and all of the
animals were
in "LOCKDOWN"
for a long time.
GOD provided
for them,
HE will
provide for us…
same Almighty
GOD will do the
same for us.
Lord GOD,
help us to
dedicate a
few moments
to YOU today.
YOU have taught us
that we may dwell
with YOU while we
are caught in
difficult times.
We trust YOU and keep us not to be afraid; we pray, calm our worried thoughts and help us to rest all our needs in You.
Guard us against
mundane thoughts,
so that we may be
fully present with YOU!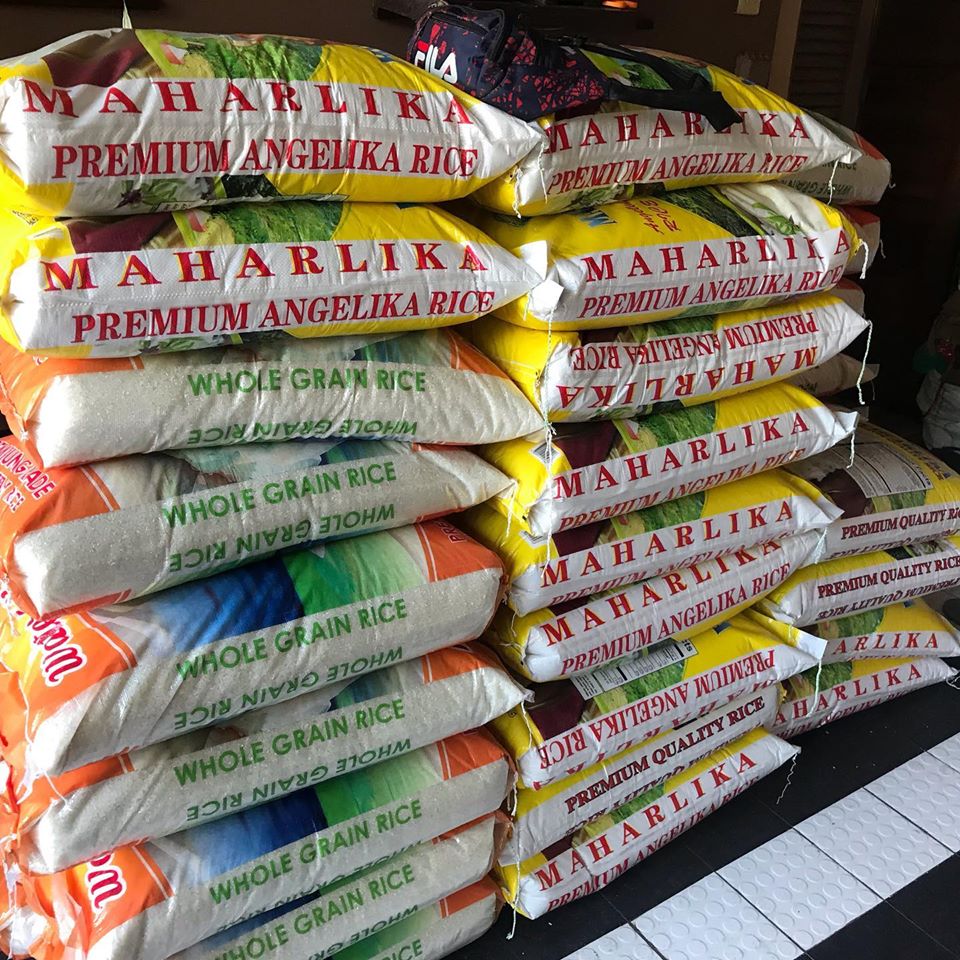 We add our voices to the countless millions of others in thanks and in praise, through faith in JESUS, we pray, Amen.
So proud to be part of Food for MEDS- KABABAYANIHAN akalain mo si Sen Jv Ejercito kachat mo araw, gabi, tanungan ng ingredients, menu, meals for the day etc… thank u Miles Lacanilao for ur new career cnn news correspondent ka na kitchen dept! Next stop si martha stewart na interview mo! 

🥰
Dahil walang graduation, Pang graduation sana ng anak ko, dinagdag nya pang chemo ng mga batang may cancer sa AFP Hospital

😘

😘

😘
What's waiting for our frontliners tonight?? Ginataang munggo/tinutong/sinugno/ basta matamis sya at may gata.

😂

😂

😂
Cheena Crab
👍🏾👍🏾👍🏾
Maraming salamat po!!!
SAMPU NG Kanyang MGA KAIBIGAN SA SAN FRANCISO CALIFORNIA ISAMA NA MGA NASA CANADA AND UNITED KINGDOM..pagpalain kayo ng Panginoon !
♥️♥️♥️
Mabuhay po kayong lahat na ligtas sa covid19
Thank you!
Joel Jose
Joana Samsin
Caroline De Guzman
Belinda Venci
Ruzelle Sto. Tomas
Emy Robledo
Ryan Cunanan
Brie Kabiling
Jocel De Castro
Ingrid Rodriguez
Elizabeth Aquino
Ryan Bonifacio
JP Bersabe
Allan Rodriguez
Jill Guinto
Corazon Ruivivar
Maria Lim
Angelie Rosato
Maria Mariquit
Stephanie Sinfuego
Bong Gutierrez
Kathleen Lumentigar
Jorge Isla
Marby Trabasas
Tiffany Carandang
Chito Brizuela
Jo Vie
Ros-Ann Morales
Rodrigo Ocampo
Getty Santos
Katherine Mariquit
Jose Rogacion
Imelda Cajanding
Caroline Santiago
Aaron De Guzman
Mary Ramos
Gayle Laureles
Rowena Apan
Jeramy Fortuna
Ilda Villahermosa
Anne Lagman
Rhonalyn Sampaga
Emma Edusada
Teyh Mejia
Irish Vintayen
Raquel Mendoza
Bizmento
Irene Pabellano
Crizel Mendoza
Michelle Eral
Bucai Gonzalez
Josie Gloria
Maricel Lopez
Haydee Oglimen
Marie Camacho
Christian Vestal
Sheila Bustamante
Yahoo answered prayers! Thank you CDO for the frozen products u share to Food for MEDS- KABABAYANIHAN tomorrow our meals for the frontliners, checkpoints and street dwellers will be sopas with chicken and sausages!!!! 👍🏾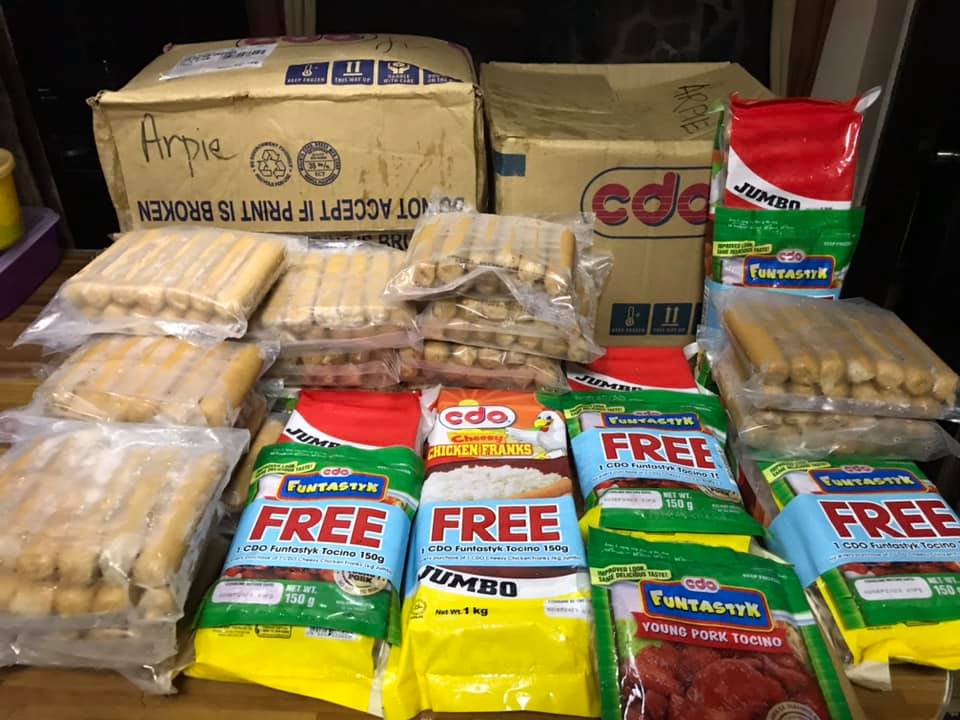 San Miguel corner Exchange Road.
Exchange square
Lets continue helping them, construction workers who were stucked inside their construction site in Ortigas! 😢
Evening Prayer
Dear Father in heaven, we turn to you. Hear our longing, hear our hopes, hear our faith! Our future lies in your hands. Free each heart from discouragement and sadness over the many evils of the world. Make us free from earthly things, free yet bound in spirit with you, O God. Help us on our pilgrimage toward eternity. As we walk with you, fill us with hope that the whole world will see the light, for in your light alone can we find fullness of life. Protect us and bless us through your Spirit.🙏

LORD GOD bless us and protect us. LORD GOD ALMIGHTY put an end to the CORONAVIRUS and heal those who are sick with this virus.🙏

LORD GOD give us all the strength, all the trust, all the focus, all the hope, all the belief and faith that you will deliver us from the crisis that is before us. In the Name of Jesus we pray 🙏🙏🙏