Morning Prayer
Heavenly Father, You are the God of peace and love and we pray that Your perfect peace would fill our hearts and our home and that Your gracious love would surround our family so that we may be united together in love – and one with You.

Bind us together we pray and may Your joy unite us in sweet fellowship with one another and with You. Give us Your hope in our hearts and bless all who visit this home.

Thank You for providing all that we need, according to Your riches in glory, and keep us from holding on too tightly to the material things of this world – knowing that You have prepared a heavenly home for all that are in the family of God. May Your blessing rest upon us and upon our home not only today but in the days to come, until You come to take us to be with Yourself, forever – in Jesus name we pray, 🙏

LORD GOD bless us and protect us. LORD GOD ALMIGHTY put an end to the CORONAVIRUS and heal those who are sick with this virus. 🙏🙏🙏
May nag donate ng P5k, sabi ko inday paki claim sa Western Union, paki bili ng 2 sakong munggo, 50 kilos x P110 = P5500, eh sarado pa WU, sabi inday sige abonohan ko muna, kase magsarado na palengke….abunado pa pala si inday! 😂😂 nagka utang pa tuloy ako 🤣🤣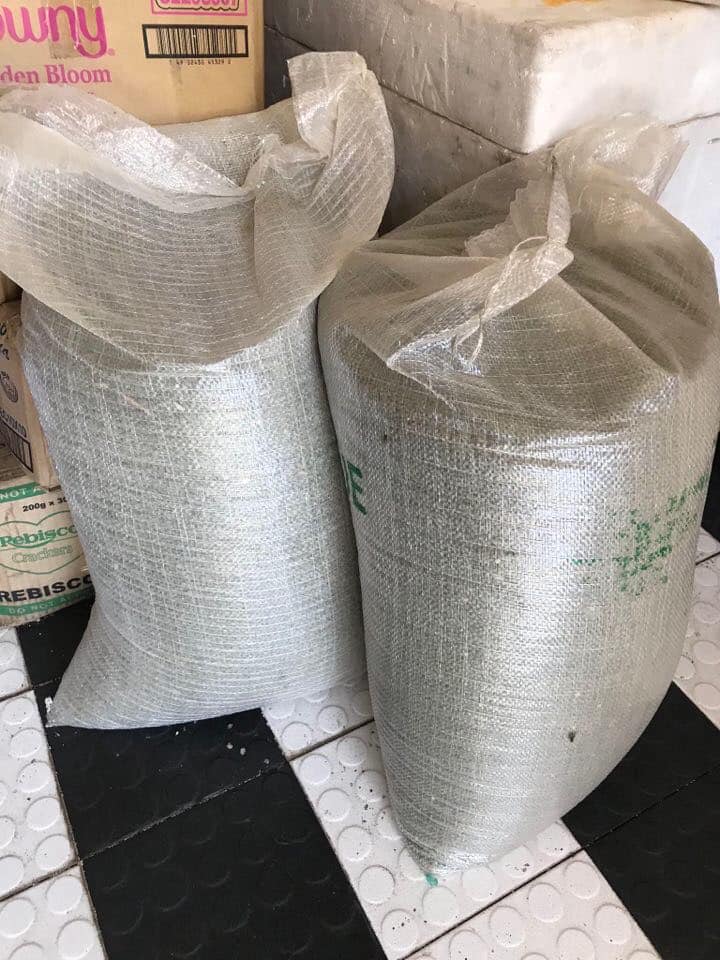 Been wanting to have an honesty store:
(My birthday gift to FHM's head and board member tomorrow)
April 23,4-6 pm i will do social experiment/project along the mainroad of Fastrack road Moonwalk Paranaque city (across TLR) a table with some packs of rice sardines, veggies and water, bath soap, laundry soap, face masks,gloves etc.
Theres a note:
DONATE:
Share anything if u have extra blessings, so we can feed more hungry families 🙏

FREE:
Get one item each, if ur hungry and no food to feed ur children and just sign or write your name in the notebook so we can include u in our prayers.👍🏾
Let's see how Long will it last, and lets see how honest and generous Filipinos are! 🙏
Wala man akong yaman na pagmamalaki, pero boung puso kong pinag mamalaki ang buong FHM Feed Hungry Minds Library Inc. Team/ life changers sa buong mundo, sa lahat Ng sulok man yan at liblib, walang inindang panganib makapag lingkod lamang! Labyu Maricel Anderson 👍🏾
4 na malalaking kalderong champorado po iikot ngayon sa buong kamaynilaan, mula checkpoints, kapulisan, street kids, street dwellers, construction works na stranded, homeless at, elderly, FHM team Maribel Hernandez Julie Bernadette Eligado Joey Calpe Magistrado to Malabon Area, Bella La Bella LRT taft area, nardia and Jiovanni Cultura south and alabang and Muntinlupa area…. done with laguna area today for luch mission courtesy of Maricel Anderson and Oliver Rubiales!!! Ingatan kayu ng Panginoon, salamat Dhay Noah and mare Ogie Diaz sa pachamporada sa araw na to! ♥️
Nalaman ng mga bata sa brgy Tunasan sa gilid ng riles ng tren na may paparating na champorado kaya ngayon pa lang naka pila at naka abang na po po sila. Nardia C. Cultura Jiovanni Cultura bilisan nyo daw…😂 Lord pls bless the hungry children.
My apologies for the chaos, sorry if its our fault again my dear righteous bashers, yes theres no social distancing for hungry people, everybody wants something to eat… if u want them to exercise social distancing, feed them, pag busog yan di yan makikipagbalyanan, and you want them to wear
Masks, pls give them… wag puro kuda, tumulong kayo sa bayan!
Tunasan, Muntinlupa and Commonwealth Ave. Quezon City!
Lord, You are the bread of life. Your word is nourishment to our souls. We thank You for the blessings You have bestowed upon our lives. Today, we pray that those who struggle to put food on their tables find the help and support they need to make it through this time of insecurity. We also pray that they find their spirits filled with the love You have for them.
Please place people in their lives to help meet their emotional and physical needs and let Your love continue to wash over them. Amen
Evening Prayer
Heavenly Father, You are the God of peace and love and we pray that Your perfect peace would fill our hearts and our home and that Your gracious love would surround our family so that we may be united together in love – and one with You.

Bind us together we pray and may Your joy unite us in sweet fellowship with one another and with You. Give us Your hope in our hearts and bless all who visit this home.

Thank You for providing all that we need, according to Your riches in glory, and keep us from holding on too tightly to the material things of this world – knowing that You have prepared a heavenly home for all that are in the family of God. May Your blessing rest upon us and upon our home not only today but in the days to come, until You come to take us to be with Yourself, forever – in Jesus name we pray,🙏

LORD GOD bless us and protect us. LORD GOD ALMIGHTY put an end to the CORONAVIRUS and heal those who are sick with this virus.🙏

LORD GOD give us all the strength, all the trust, all the focus, all the hope, all the belief and faith that you will deliver us from the crisis that is before us. In the Name of Jesus we pray 🙏🙏🙏