Morning Prayer
Lord our God, we thank you with all our hearts that Jesus Christ still lives today and that we may believe in him and call upon him as our Savior. We thank you for him who sees to the depths of our human misery and calls right into the midst of it, "Do not be afraid. I am with you. I live. I am your helper. No matter how insignificant you are, fear not, for I, Jesus Christ, shine into all the darkness, even into the darkness of sin and death, into all the judgment that has fallen or is still to come upon everyone on Earth." Praise to your name, Lord our God! You are great and almighty and beyond our understanding. But you have sent us the Savior whom we can understand, and we rejoice that we may have community with him in your presence.🙏

LORD GOD bless us and protect us. LORD GOD ALMIGHTY put an end to the CORONAVIRUS and heal those who are sick with this virus. 🙏🙏🙏
Apologies to all your requests:
Because of this new rules, my team Feed Hungry Minds Library Inc. Volunteers have Been restricted to deliver bulk relief packs to hungry families in some areas, but since we have only access to deliver food packs to different hospitals, my 4 team/cars still continuously brings, at least 25-50 relief packs to be brought and handed personally to different poor families and communities secretly so not to gather big crowds and create chaos. Rest assured that food, diapers and infant milk that was approved previously by Julius Cawaling Official Fans Club/squad will be brought to your doorstep if there is a chance, and team is on ur area, u will receive a txt mesg from Joey Calpe Magistrado or Maribel Hernandez, regarding some bulk request for stranded construction workers, Jiovanni Cultura Rizaldy Tradiccion Bella La Bella and Maricel Anderson are in different areas everyday, to attend to ur request. While feeding street dwellers and streets children every 3pm to 9pm daily. To all my friends salamat sa suporta at dasal. Ingat po at GOD bless you all!
Rest assure that every FHM volunteers has complete authorized ID and official document from our organization, both Feed Hungry Minds and Food for Meds, regarding the dswd new rullings, we at FHM, do not solicit fundings and cash donations from anyone, FYI, our funds are coming from our friends local and abroad which i will post all thier names soon for acknowledgment. 😘
FHM Team Jiovanni Cultura and Rizaldy Tradiccion at Villamor area today (april27,2020) to deliver requested relief food packs to different families in the community where every kid gets a donut, pandecoco and buchi for snacks! Salamat po sa dasal at suporta nyo sa Feed Hungry Minds Library Inc.
Cainta area (april27,2020) with Maribel and joey team, everyone wants a piece of bread and water, children, mothers, teens and elders, we can feel they are starving were doing our very best to deliver but we cant do it without your support, ♥️
Salamat po sa dasal at suporta nyo sa Feed Hungry Minds Library Inc.
Happy to have talented friends who loves working on new hobbies'in the kitchen hahaha thank you Miriam Bella sa napakasarap na bread! Bukas i will share it to some medical frontliners and hungry children!!!! 👍🏾✌🏾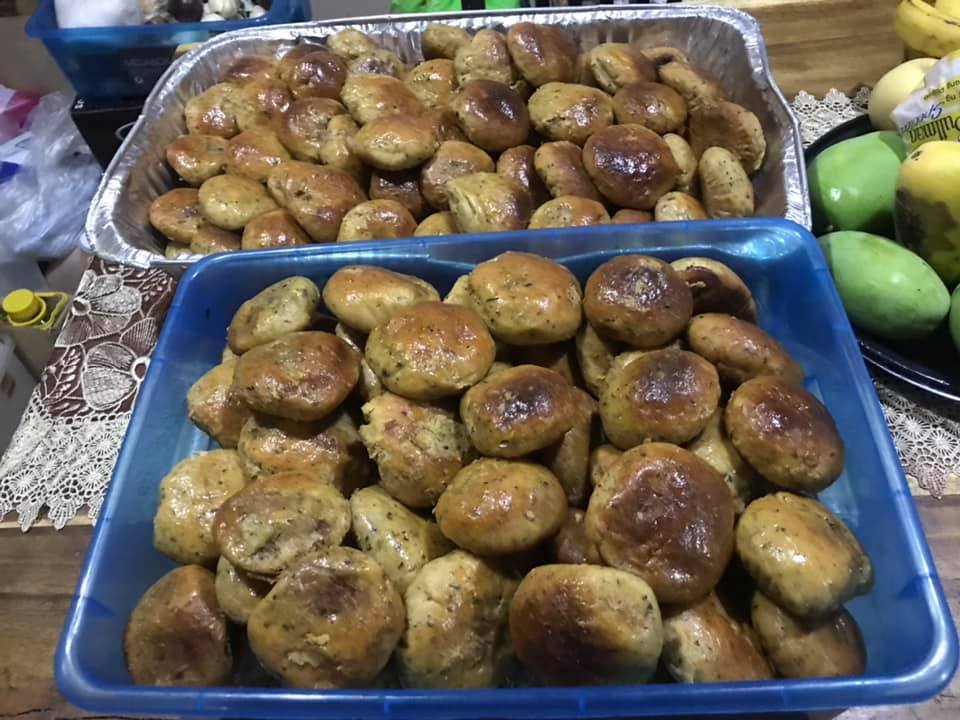 We can be arrested for helping and feeding the hungry only in the Philippines 

😢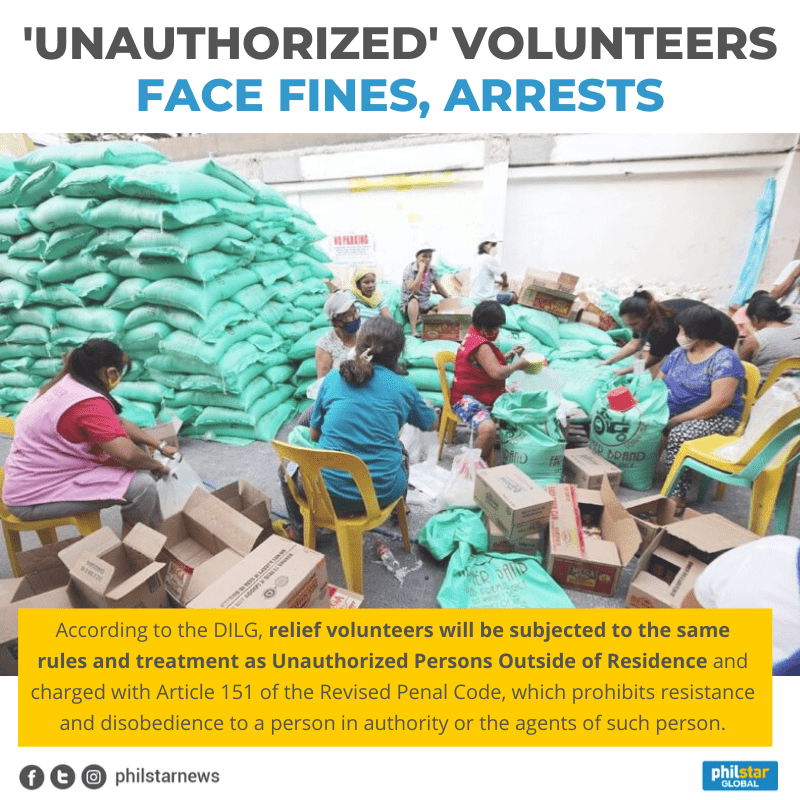 Efren Cubing along with Lee Van are both my former band members, though they're no longer playing with me, still i have planted a good seed in their hearts… continuing the values and the missions i have planted in their hearts ( I glorify the LORD for their genuine desire to serve the hungry to this day) buti na lang hindi sila nakinig sa mga dimunyu! 🤣🤣🤣 thank u to ur guardian angel effy… Rouince Inejosa Cubing 😘😘😘
Mga friends and fans ni Julius Baylon Cawaling, ng tawag ng Tanghalan, at Rex Pili ng birit king, at fans kong 4, namiss nyo na ba kami? Gusto nyong mag FB live kami???? Soon???? Sagot!!! 😂😂😂 pag naka 1000 likes and yes at hearts kami sige… char!! 🥰🥰🥰 sige na nga tutal mapilit kayo! Paki share na lang!!!! Daliiii 🤣🤣🤣 kantahan at tawanan na to!!!👍🏾👍🏾👍🏾👍🏾 sa Wednesday 4pm ha… sakto as in 4pm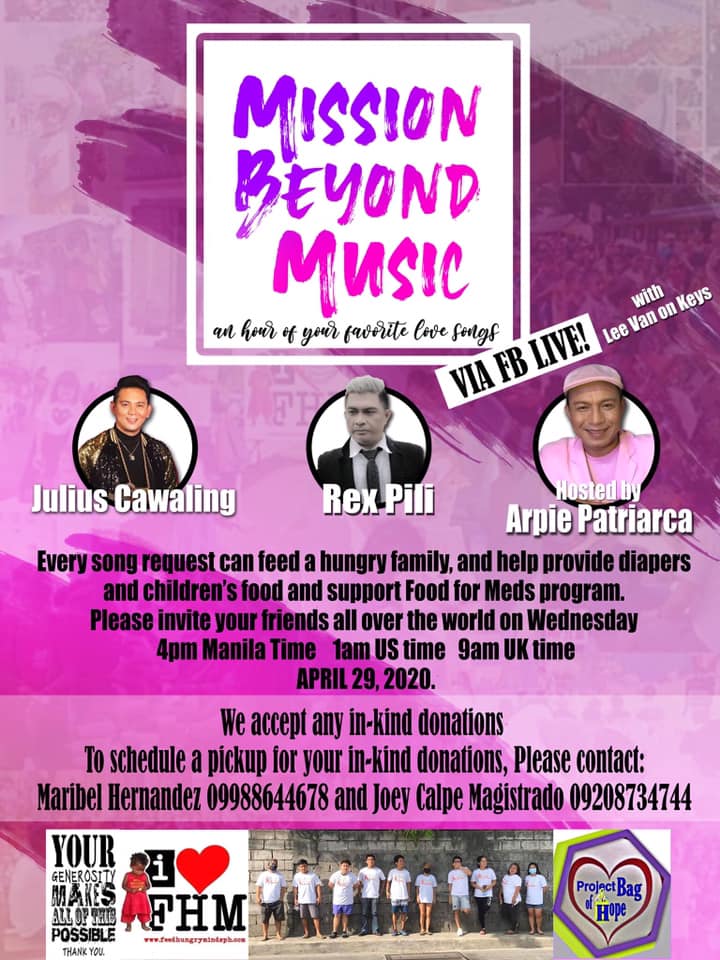 Evening Prayer
Father, show me the path You want me to take and point out the right road on which I should walk. Today I deny myself and take up my cross and follow You wherever You may lead. Lead me beside the quiet waters; restore my soul. You are guiding me in paths of righteousness for Your name's sake. You are my God and I will praise You in the name of Jesus.🙏

LORD GOD bless us and protect us. LORD GOD ALMIGHTY put an end to the CORONAVIRUS and heal those who are sick with this virus.🙏

LORD GOD give us all the strength, all the trust, all the focus, all the hope, all the belief and faith that you will deliver us from the crisis that is before us. In the Name of Jesus we pray🙏🙏🙏