Morning Prayer
Heavenly Father, You are the God of peace and love and we pray that Your perfect peace would fill our hearts and our home and that Your gracious love would surround our family so that we may be united together in love – and one with You.
Bind us together we pray and may Your joy unite us in sweet fellowship with one another and with You. Give us Your hope in our hearts and bless all who visit this home.
Thank You for providing all that we need, according to Your riches in glory, and keep us from holding on too tightly to the material things of this world – knowing that You have prepared a heavenly home for all that are in the family of God. May Your blessing rest upon us and upon our home not only today but in the days to come, until You come to take us to be with Yourself, forever – in Jesus name we pray,🙏
LORD GOD bless us and protect us from the CORONAVIRUS and put an end to this problem. LORD GOD ALMIGHTY heal those who are sick with this virus.🙏🙏🙏
Hello everything, 😂😂😂 good morning anymore🤣🤣🤣 ganda ng gising ko may 10 sakong bigas mula kay mayor Kampoy Canimo at mayora Ays Canimo and hermana mayor Dhay Noah hehhehe Maraming salamat po!!!!labyu po, yaan nyo po pag nakaluwag luwag kami ni Julius Baylon Cawaling wawalisan namin ang buong dalampasigan ng alabat!!! Hahhaha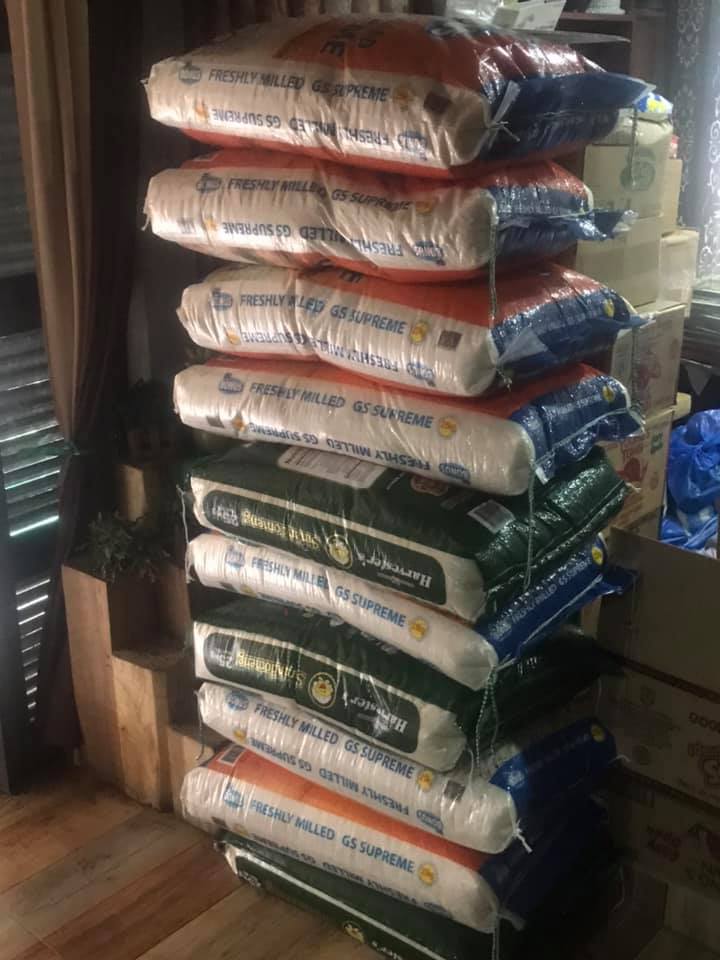 Lunch delivered today at Our Lady of Peace Hospital Paranaque.
Thank you for your untiring support to help feed our frontliners to this day!

👍🏾

👍🏾

👍🏾

 Rizaldy Tradiccion and Jiovanni Cultura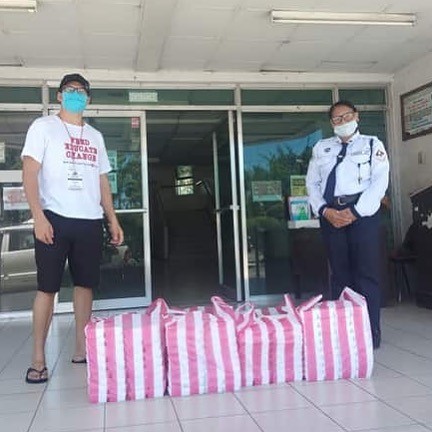 Batasan area, people are waiting for food, under the heat of the sun… thank u sa nag donate ng water and ice… we will be there in a while cooking nilagang saging and boiling eggs… coming!!! 😢
Nilagang saba and boiled eggs plus fried tokneneng/kwekwek na orange eggs courtesy of kuya Totie Carandang Leus and ate Teresita Leus McCarthy for our checkpoints, tanods, street dwellers, homeless and frontliners!!!! Salamat po!
Kunyari, ikaw ang huhuli sa akin dahil naaktuhan mo akong nag bigay ng relief sa lolang ito, tapos malalaman mo sya pala yung matagal mo ng hinahanap na nawawalamg nanay mo, pupusasan mo ba ako???
Si Lola, nakatira sa ilalim ng tulay sa c5 extention sa paranaque, pag sapit ng alas 5-7pm naka abang sa amin sasalubungin kami ng kanyang mga matatamis na ngiti, na tila nakita nyang ang pag uwi ng kanyang sarileng mga anak. 😢
Yung tutuo, tuwing nakikita ko sya nagdurugo ang puso ko, 😢 (Maaring yung iba iisipin nagdadrama ako, at hindi ako maiintindihan)
Marami akong taong naalala, dahil sa kanya, ang nanay ko na mahal na mahal ko, lola ko, mga tita ko, mga alaga naming lola sa ampunan, mga kamag anak ko, sila inang, Nanang, mamang, ima, sila Ina, marahil isa sila sa nag buo ng pagkatao ko bakit ako ganito?
Sa tuwing tatalikod na ako ramdam ko ang bigat at lungkot sa kanyang mga mata na tila may mga tanong, kelang ka babalik anak? Aabutan mo pa kaya akong buhay sa iyong pagbalik? Aabangan kita, anak…hanggang sa muli anak… mag iingat ka at salamat, pagpalain ka ng Panginoon! 😢
"Whoever is generous to the poor lends to the Lord, and he will repay him for his deed."

– Proverbs 19:17 ESV
"Then the righteous will answer him, saying, 'Lord, when did we see you hungry and feed you, or thirsty and give you drink? And when did we see you a stranger and welcome you, or naked and clothe you? And when did we see you sick or in prison and visit you?' And the King will answer them, 'Truly, I say to you, as you did it to one of the least of these my brothers, you did it to me.'"

– Matthew 25:37-40 ESV
So panu kami huhulihin at ikukulong? Aber… hindi nga sila makatayo sa kabusugan, araw araw kang pinapakain, kaya nyo bang pusasan mga volunteers ng Feed Hungry Minds Library Inc. Baka mabuhusan ka ng kumukulong sabaw! 😂
Evening Prayer
Holy Spirit, You are our Liberator! Now the Lord is the Spirit; and where the Spirit of the Lord is, there is liberty. But we all, with unveiled face, beholding as in a mirror the glory of the Lord, are being transformed into the same image from glory to glory, just as by the Spirit of the Lord. The grace of the Lord Jesus Christ, and the love of God, and the communion of the Holy Spirit are with me!

OUR DEAR HEAVENLY FATHER we pray for all businesses from the biggest corporations to the smallest sari sari store. We pray that everyone will be able to resume their operations so that we can all rise from the economic challenges that this pandemic has placed upon us. Nothing is impossible for You O Lord and in Your miraculous power we will forever rely. This is our prayer in the most powerful Name of our LORD JESUS CHRIST!!!🙏🙏🙏