Morning Prayer
Father, thank you for my family. Thank you for the laughter, the learning, the tears, and the triumphs that fill this home. It is my desire that my family would seek you, Lord. Jesus, I invite you into this house. Teach us. Root us in your word. We belong to you, God. May we honor you with our actions and our words. May we build each other up according to your principles. May we extend forgiveness when there is hurt. May we glorify you in our victories! In Jesus' mighty name,🙏

LORD GOD bless us and protect us from the CORONAVIRUS and put an end to this problem. LORD GOD ALMIGHTY heal those who are sick with this virus.
He comfort us in all our troubles so that we can comfort others. When they are troubled, we will be able to give them the same comfort GOD has given us.

– 2 Corinthians 1:4NLT
Tireless volunteers of FHM-Feed Hungry Minds, spending Sunday afternoon distributing food packs for 250 families at the covered court of Dulong Bayan Bacoor cavite with FHM bacoor heads @juliuscawaling @mcdejucos_ with cathy, dad leandro, cel, belle, vani, zaldy, joey our FHM Covid warriors taking a day off in the kitchen! For our 64th day daily mission!!! Salamat po, @jmdinternational, jane smith, The Flores Family Foundation, @depanobernadette, StarHeart, @corarodrigo @divobayer @jonna_esperida
Matapos lang ang Covid19 na to ililibre ko lahat ng volunteers ko ng Arozcaldo!! Kaya konting tiis pa!!! Laban lang! 😂
3teams are in different locations tonight, feeding more than 400 dwellers, homeless,stranded passengers, street children and checkpoints with hot chicken arozkaldo and biscuits!!! We cant thank you enough for ur donations and generosity, we never thought we will reached this long, converting our garage into a big kitchen, started feeding medical doctors and hospital personnels to feeding the people in the streets! Salamat Panginoon! ♥️👌🙏💪👆🌜🍜🍵🥣🍲 we are forever grateful to you oh LORD!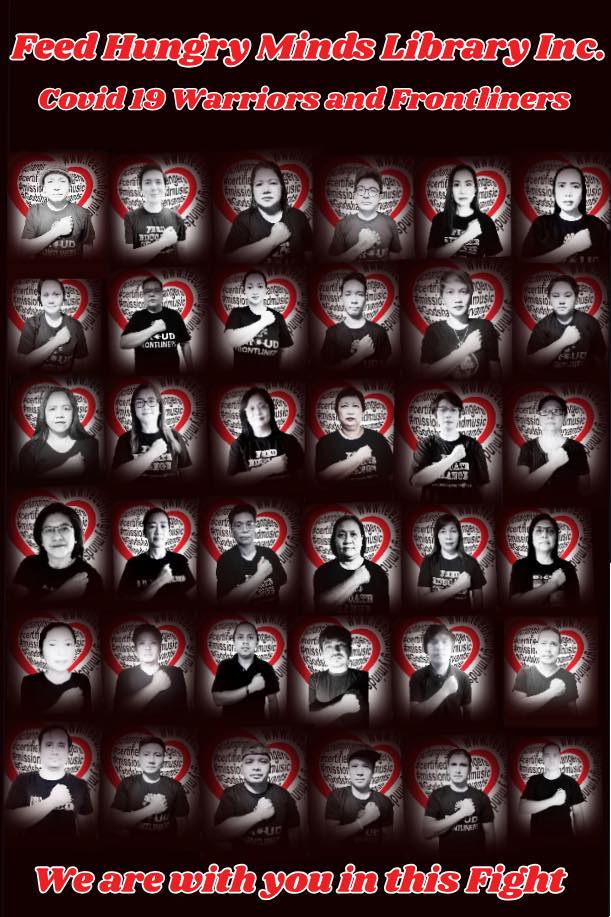 Evening Prayer
Father, I have fixed my eyes upon You as the Author and Finisher of my faith. I am running the race with excellence, ever-learning, ever-growing, and ever-achieving. Reveal those things that encumber my race and give me the power to uproot and remove anything that binds me to past failures. In the name of Jesus, I accept your yoke, which is easy, and I accept your burden, which is light. With the help of the Holy Spirit, I will do mighty acts of valor!

In the Name of Jesus we pray!!! 🙏

LORD GOD bless us and protect us from the CORONAVIRUS and put an end to this problem. LORD GOD ALMIGHTY heal those who are sick with this virus.
🙏🙏🙏