Earthquake in Davao - Day 3
Just last night we were in Makilala, North Cotabato… for a relief mission we saw the situations of 500 families living in a small tent in an elementary school, it was like living inside a small mosquito net, we were so affected and we witnessed how small children can survive of chaotic situations…just now i heard theres another intensity 4 quake.. oh LORD bless them and spare them pls! 
Another earthquake just few minutes ago has hit the area where we were last night! ???
Left the tent city last night 6pm, with a heavy heart…500 families in the elementary school in Makilala North Cotabato, spoke to the children how traumatized they were…?
Just now i heard theres another quake at 6pm… OMG cant help but worry for the children pls pray for the children in the evacuation centers in North Cotabato! Pray!!!!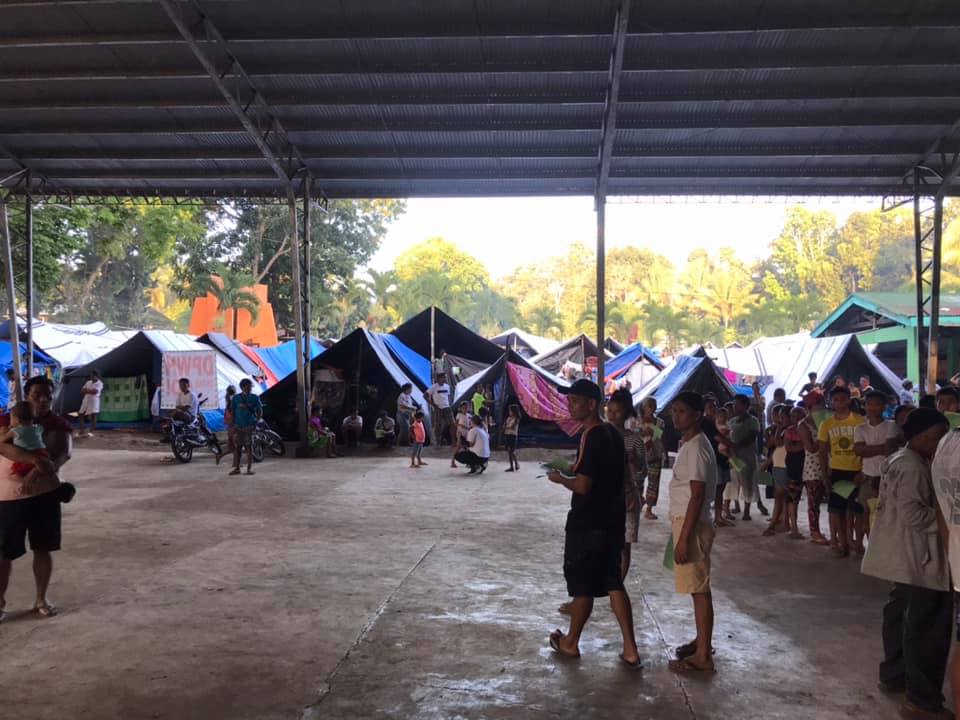 Mission Accomplished
FHM in Southern Philippines headed by Arpie Patriarca and Julius Cawaling with FHM volunteers were at Barangay Bagumbayan, purok 3 Poblacion, Tulunan, at Malasila Elementary School, Makilala, North Cotabato, answering some of the most immediate needs of those downtrodden more than a thousand residents, temporarily housed in the tent city. They come from different upper barangays affected by severe landslides brought by the earthquake . Efforts to extend help in North Cotabato by FHM volunteers and Davao Volunteers!
In a very short and limited time, FHM were able to pull all resources from friends all over the world for an immediate relief mission in the said Barangays. With the help of Air Asia cargo, who helped us fly all donations of mosquito nets, blankets, mats and tents, slippers and stuffs to Davao for free. And Matina Town Square for lending us their gym for repacking, RCM trucking for sponsoring our transportation of relief from Davao to the North Cotabato. And most specially to all of you, real heroes and life changers! We can't thank you enough! GOD bless you all! ♥️♥️♥️
Life changers for Mission Mindanao
Chris Garcia/ Stef
Jun /Pinky Chinjen
Michelle Russegger
Jam Morales
Gloria Diaz
Cora Yu
SF host Lions Club
CUB foundation SF
Nina Taduran
Cora De Guzman
Joffy Cortez
Hasmin /Donald Pengal
Pittstop Motors
Roselyn Abesamis
Chris James Rodriguez
Merli/Jay Andre
Ehud Kremer
Andeng Cuneta
Jocelyn Pua /Raffy Tulfo
Cora Mateo Guanlao
Lisa Soberano
Chona Cortez
Vanessa Salvador
Agnes Bitcon
Arnold Pagkalinawan
Mary Carandang
Amalia Afante
Princes
James
Maria Andrade
Mrs Shirly Lim
Ms Josie and Wilson
Cathy Kaw Lee
Otto shoes
Ronald Ravelo
Angie Datinggaling
Peachie Roldan
Jerry Yap
K Brosas
Cecile Aloc
Themes and Motifs
Sharon & Dodjie Fabian
Alan Koong and Singapore friends
Almira Rejano
Special thanks to the following people who made all the efforts to make the mission a huge success:
Isla
Mikee Romero
Cong . Alfred deLos Santos
Ms Karen Meneses
Albert Padilla
Molly Abejar
Jp Albay Mayo
Ricky Torres
Julius Cawaling
Davao friends
Chell Venuti
Miss Star Zafra
Tita Chona Ongkingco
RCF Trucking Corp. Haultech/Davao
Students of Malayan College Mindanao
Jojo de la Pena
Francis
Madam Bai
Ernie Concepcion
Maribelle Hernandez
Jing Eligado
Sobing Hao
Four Brothers Enterprices/Davao
We are very grateful to the LGBT times Davao and Cinemadayaw friends in Davao and students of Malayan Colleges Mindanao, Architecture students namely:
Gian Elde Israel
Kenneth Uy
John Miguel Blanco
Alyssa Louisse Curato
Kamille April Rivera
Kate Jusmin Quinonez
Ryuji Yokota
Iannah Mar Gentallan
Jember Mico Phan
John Alexie Morales
Jerome Abatayo
Ershad Azeer Solaiman
Lanz Cataraja