PSALM 50:23: A SACRIFICE OF GRATITUDE
"The one who offers thanksgiving as his sacrifice glorifies me;
to one who orders his way rightly
I will show the salvation of God!"
October 13, 2019
– Dalampasigan ng Barangay Wawa Poblacion Sta Cruz Occidental Mindoro relief mission after typhoon Tisoy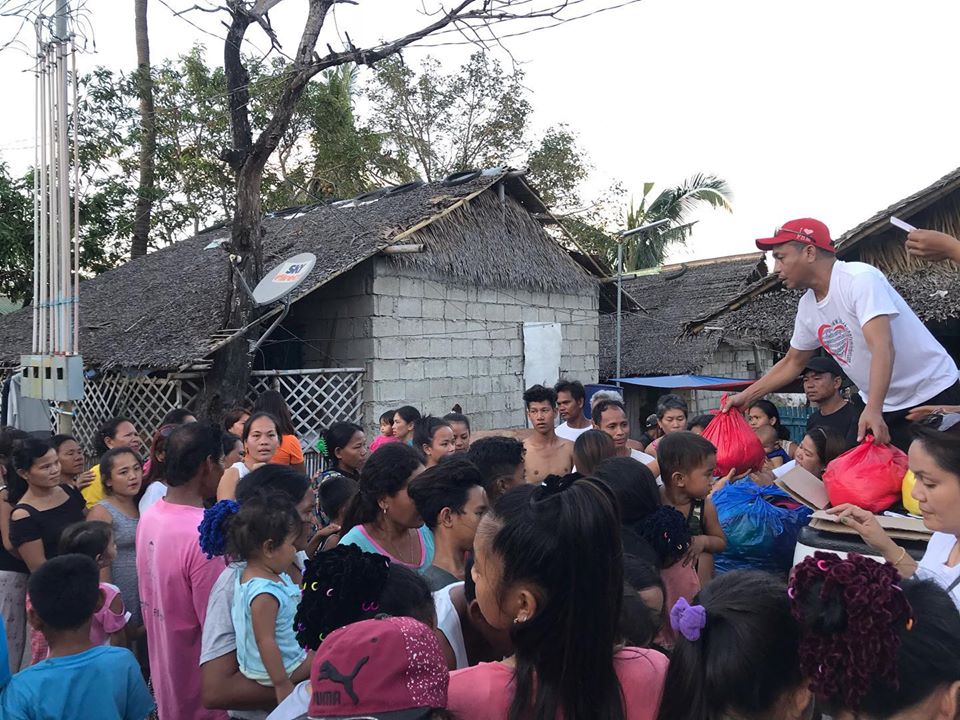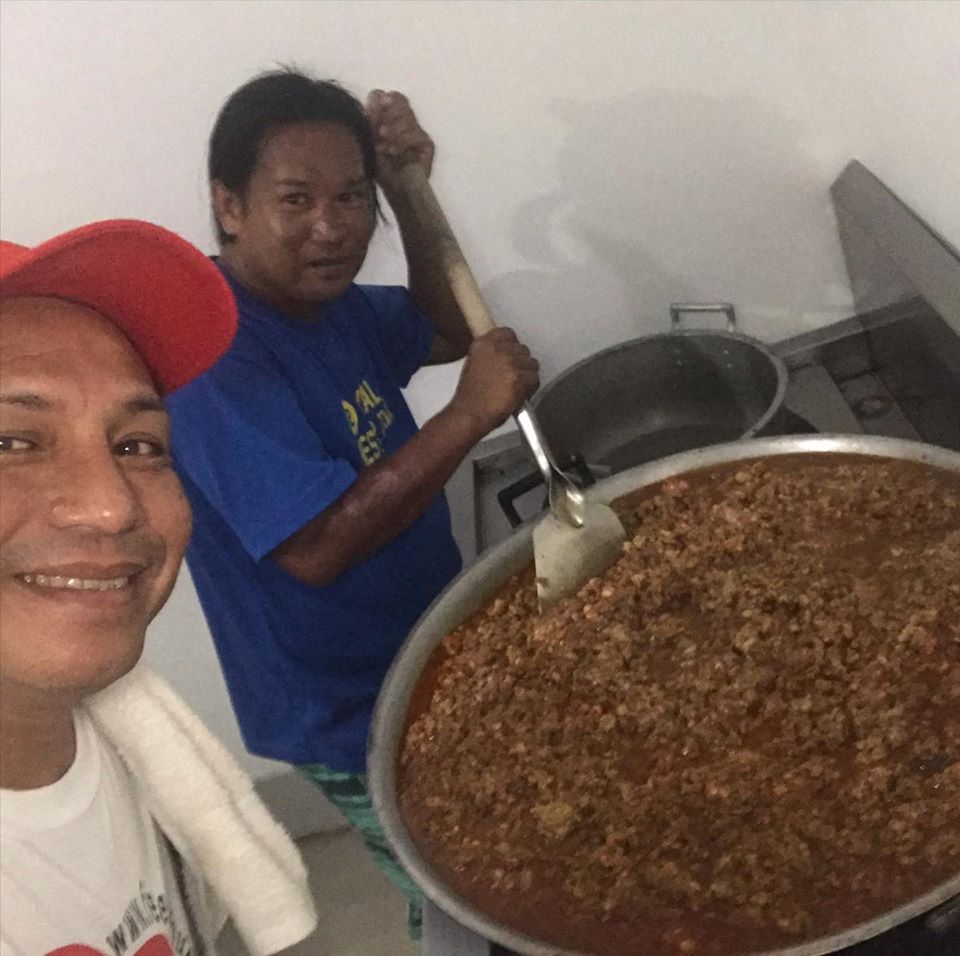 Cooked 25 kls of ground pork stew for todays feeding mission to 300 ip's kids (indigenous people/aetas ) today we will visit 2 communities affected by the recent typhoon Tisoy were Occidental Mindoro was severely hit by the 3rd landfall. FHM Manila group originally planned to visit them first quarter of the year as scheduled, but re decided to moved it earlier in time for Christmas season!! To show them your love by bringing noche buena packs, canned goods, pancit, coffee, sugar, milk, milo, toiletries, slippers and new set of clothes. With special chocolate cupcakes and apples treat from all FHM generous donors! Thank you everyone, God bless you all! Merry Christmas ??
#feedhungryminds  #feededucatechange
#missionbeyondmusic  #mindoroindigenouschildren
#arpieandthemultivitamins #voicesforthevoiceless
#happyservants
Live in Brgy Wawa poblacion Sta Cruz Occidental Mindoro Relief Mission after the typhoon Tisoy!
Today's simultaneous 2day mission, Bikol and Mindoro!
From our show in Mauban Quezon, straight to Batangas Port to Sta cruz occidental mindoro, where we will bless the aetas or the indigenous people with a noche buena packs we prepared at Sitio URING, SITIO Dapdap, sakop ng Brgy. Lumangbayan.. who were Severely affected by typhoon Tisoy, and the residents of dalampasigan in poblacion who lost their homes from the landfall of the said typhoon, hoping to bring smile to their trying times, specially its Christmas season.
While FHM Bicol team will be Guinobatan Albay, and Pilar Sorsogon and me and my Manila FHM team will be in Mindoro Occidental fri and Saturday!
Bringing them new sets of clothes, from sis Cora Yu and bro david, Melissa J. Villaseñor, Jerry Yap and Roselyn Ortiz Abesamis, pack of rice from sis Uni Pacay Buckley and bro Conn Buckley, groceries and canned goods from manay Jane Smith Sheila Narvaez Facuri tita UT Rafael, and pastor Joey, Mama Merlinda Andre and jay Andre Jay, Gen Ramos Mullin and bro Craig Mullin, Remi von Strombeck and Christian, we will cook hot meals and apples for 300 children courtesy of Ariel O Palencia, Lola Len Star Almayda Deocares and medicines from sis Loida de Castro, slippers from OTTO SHOES.
Maraming salamat po! Happy to serve the LORD, i dont mind sacrificing my time, my show and deprived myself with sleep if GOD is sending me to answer their prayers! Im a happy servant with Maribel Hernandez and Bella La Bella and Jiovanni Cultura and Vanessa Salvador my ever hard working FHM life changer!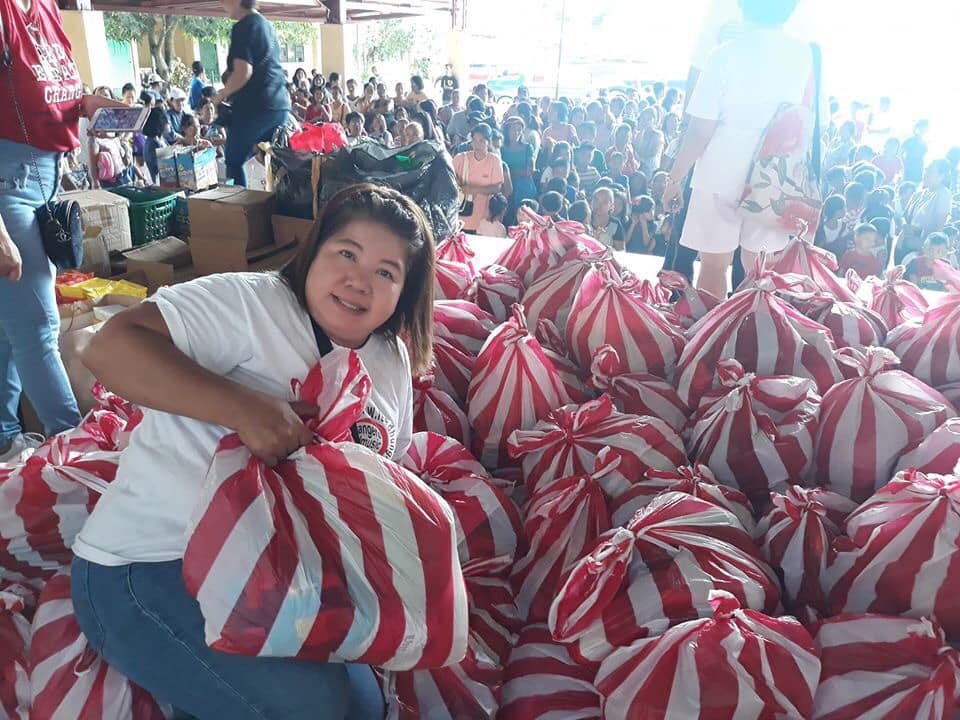 Maraming salamat at isang pagsaludo sa aming mahigit 500 FHM's life changers and volunteers sa buong mundo sa lahat ng pagod at dedikasyon, suporta at tiwala more than 3500 families na nabiyayaan natin ngayong taon ng Noche buena packs as of today They are all praying for all of you!
Wala man akong materyal na regalo at pamasko, sa inyong lahat, patawad!!!! Salamat at kahit madalas abunado pa kayo sa gastos, masaya kayong nagsasabi ng Mission accomplished!
Salamat Panginoon!!!! Pinupuri ka namin!
(video from yesterdays relief mission for the aeta community in Uring Sta Cruz Occidental Mindoro)
#missionbeyondmusic
#feedhungryminds
#aftertyphoontisoy
#arpieandthemultivitamins
#mindoromission2019
#bagofhope2019
#fhmnochebuenapacks2019
It takes a lot of sacrifices and dedication just to reach out to our aeta brothers and sisters of Sitio Uring and Sitio Calamintao Occidental Mindoro they were the farthest IP's village so difficult to reach and deliver your love and noche buena bag of hope who were severely damage by typhoon Tisoy. Happy to be of service to many families in the mountain! Maraming salamat po sa kahat ng tulong! God bless u all! ♥️♥️♥️
Congratulations Julius Baylon Cawaling you made it today, I know u were struggling last night during our show in Mauban, Quezon, no sleep, been coughing and sneezing, has to travel from mauban yo bacoor for 31/2 hours by the time he gets to ABSCBN, either he is late or must be exhausted and might end up surrendering his fight in today's battle…. but praise GOD you continue the challenge and made it! So proud of you!! Yan ang Mission beyond Music! Using his voice for the voiceless children!!! Proud of u!!!
#missionbeuondmusic
#voiceforthevoiceless
#arpieandthemultovitamins
#feedhungryminds
#grandresbakTNT