Mission accomplished:
Feed Hungry Minds Library Inc.
 In partnership with Save the childrens of war foundation and 19 Special Forces company 
Tor Ogi
 we want to salute everyone for the success of yesterday's mission! We adopted the children of Sibago few years back and as we promised the residents of a Livelihood program for the mothers, fishnets for the fishermen and library for the children. In time with the save the sea turtles mission day and island clean up program, it was Indeed a grand celebration as 
Julius Baylon Cawaling
 promised to sing for them as his was of thanking them for the support during is TNT journey.
We just want to be instrumental in our advocacy to deliver love and friendship to our adopted muslim children, inspire them to become better heroes in the future as we use fulfil out mission beyond music. Its indeed an honor to be proclaimed adopted sons of Sibago Island Lamitan Basilan Mindanao with @juliuscawaling and me and thank u for this opportunity!! Thank you mama doc Arlyn Jawad our partner in delivering peace to the once rebel infested island who slowly become a hidden paradise, with our fellow life changers maribel, @ahnfierce @marianicolasandrade and jp we thank u all in behaf of all FHM donors and sponsors! Shokran!!!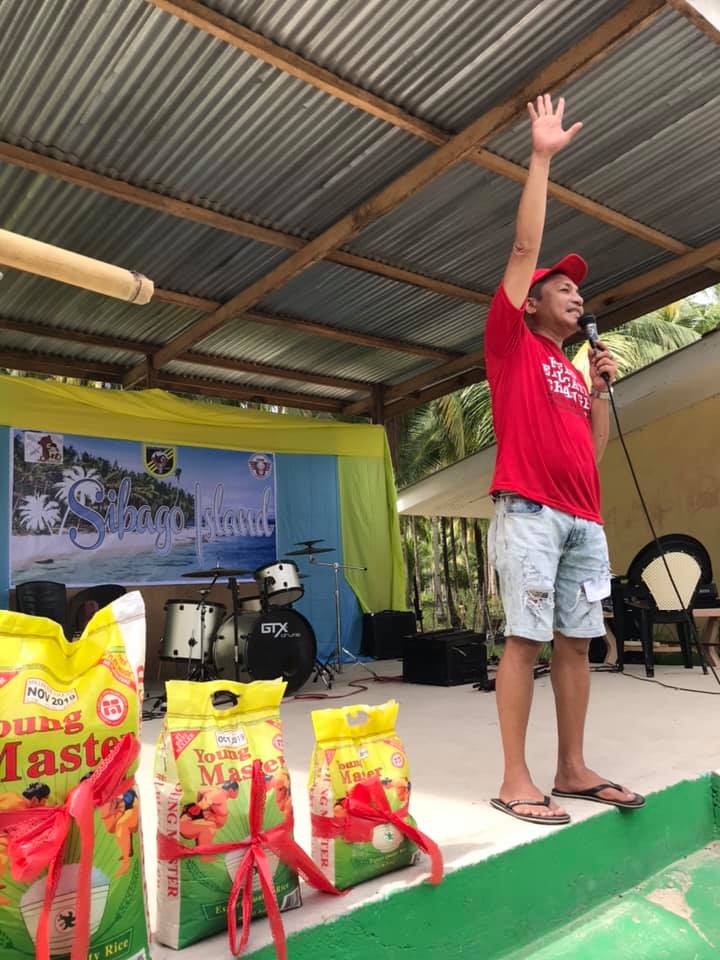 Just like any other stories of success it all started in the dark, spent the whole night preparing food for our next day mission, 2 consecutive sleepless nights, coming straight from our show to the airport, marketing in Zamboanga, sailing to Basilan, short rest and start preparing all ingredients, cooking and repacking for 300 Children then sailing again!!!! The best prize is… we brought hope, light and so much joy to the children and we were able to serve our purpose to Let the children see the brighter side of life after the war, as part of Arpie & the Multivitamins and Feed Hungry Minds Library Inc.
Mission beyond music!! We Praise GOD! Thank u for the energy and the love! ♥️♥️♥️