Morning Prayer
Praise the Lord, O my soul; all my inmost being, praise his holy name. Praise the Lord, O my soul, and forget not all his benefits. He forgives all my sins and heals all my diseases. Psalm 103:1–3, NIV ?

Lord our God, O Holy One, we thank you that we may lay aside our own nature and be lifted in spirit above all that is temporal and human and have joy in you. In spite of all the evil surrounding us, in spite of the thousandfold misery of humankind, we may still rejoice in you, in all you do and will yet do for us. Grant that we may go on rejoicing, having joy together, helping instead of burdening each other, until this earth is filled with the jubilation of those you have so richly blest. Forgive us all our sins. Heal us in mind and body. Deliver us from all the corruption that tries to take hold of our souls. ???
Relief mission! Inarawan Antipolo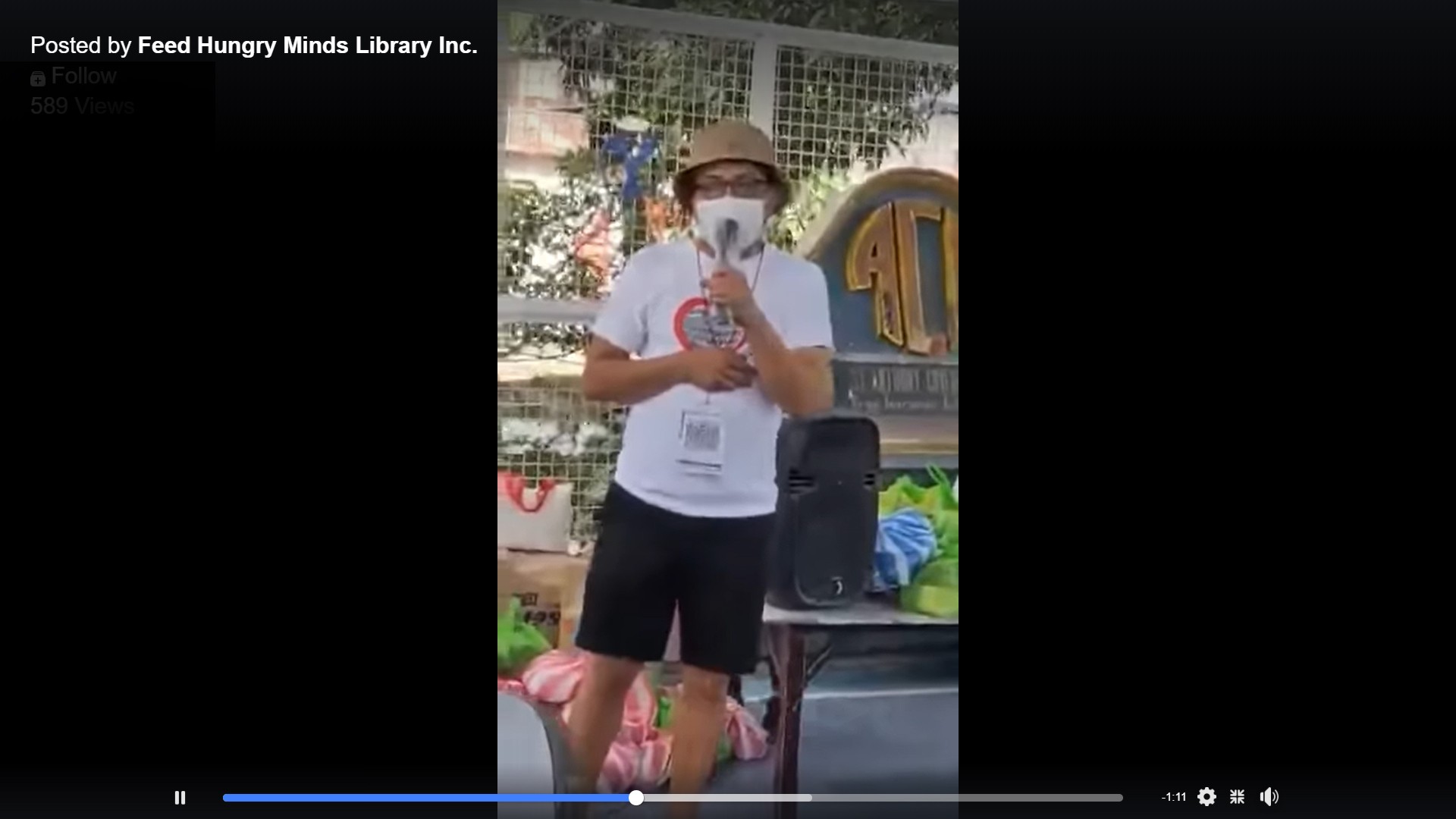 Salamat sa lahat ng katuwang ko!!! 

?
Thank you San Miguel Corporation (courtesy of miss Trissa Marie A Castillo) for the 8,000 penoy eggs you donated to Feed Hungry Minds Library Inc. The best way to boost the immune system of the children in the streets of metro manila, tomorrow and on Tuesday, until Wednesday, along with milk!!! Wow what a blessing! Thank you sa tiwala at malasakit! God bless! ♥️
1. For the Isolated

Father God,I have never felt so alone. I could never have imagined facing something like this on my own and I'm afraid. Please remind me that you are with me. Allow me to feel your presence. Remind me that, as your child, you have not given me a spirit of fear. Remind me that I can trust you with whatever may come. Lord, this isolation is overwhelming. I know I could pick u

p the phone and call someone, but I don't want to be a burden. Please help me to have concern for others above myself. I know I'm not the only one feeling lonely, give me the courage to reach out and offer encouragement to others. ?

LORD GOD bless us and protect us from the CORONAVIRUS and put an end to this problem. LORD GOD ALMIGHTY heal those who are sick with this virus. ???